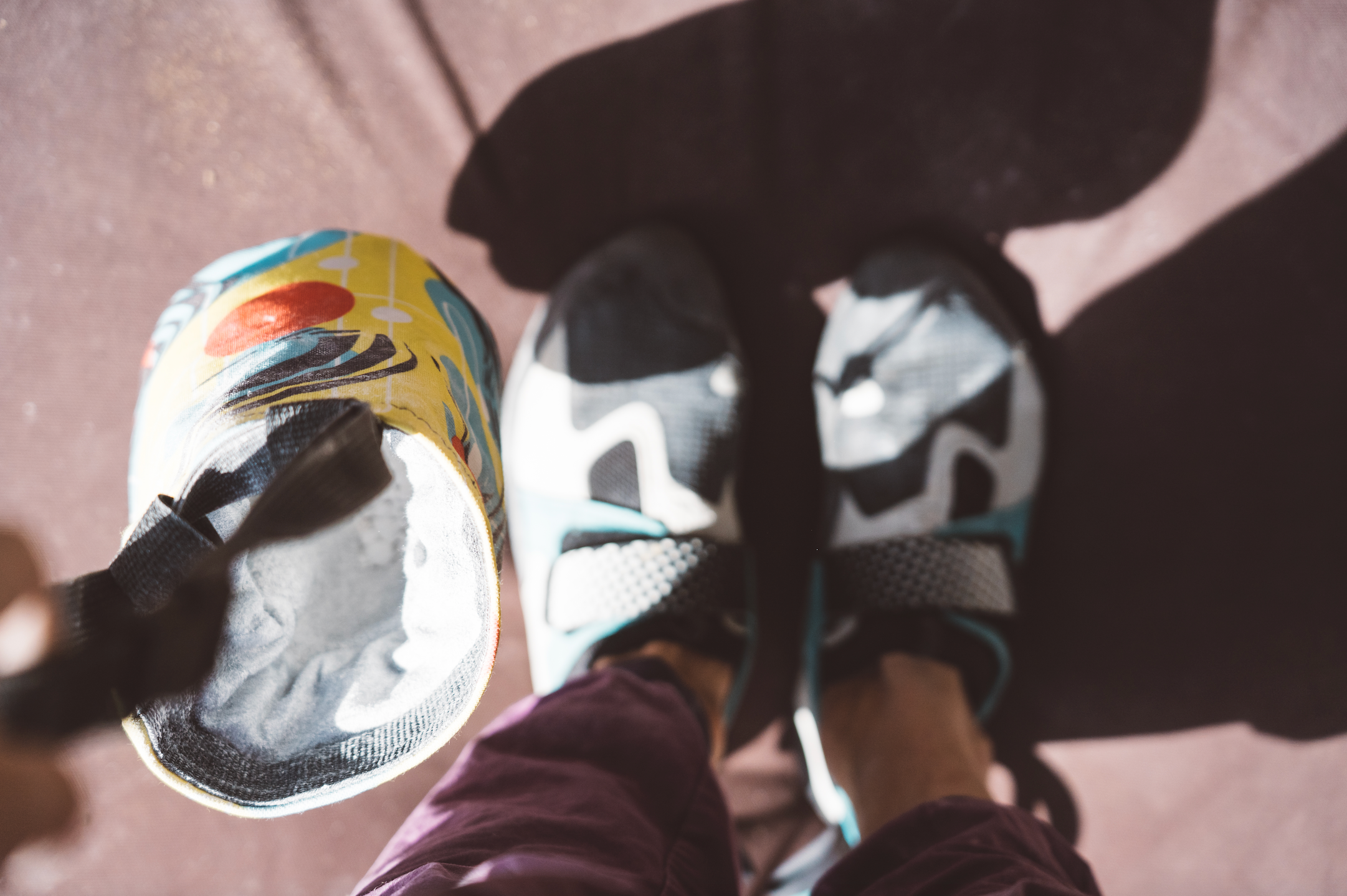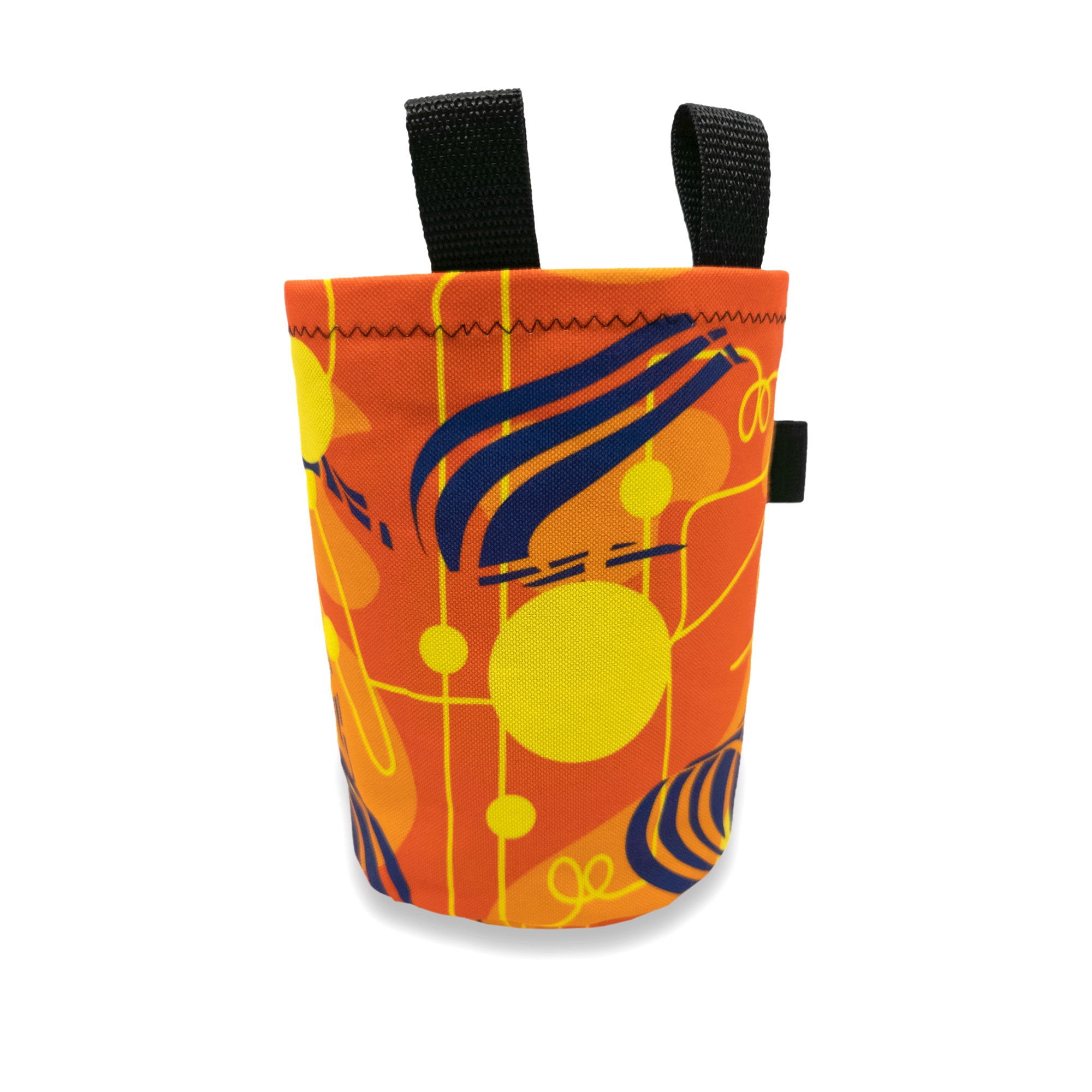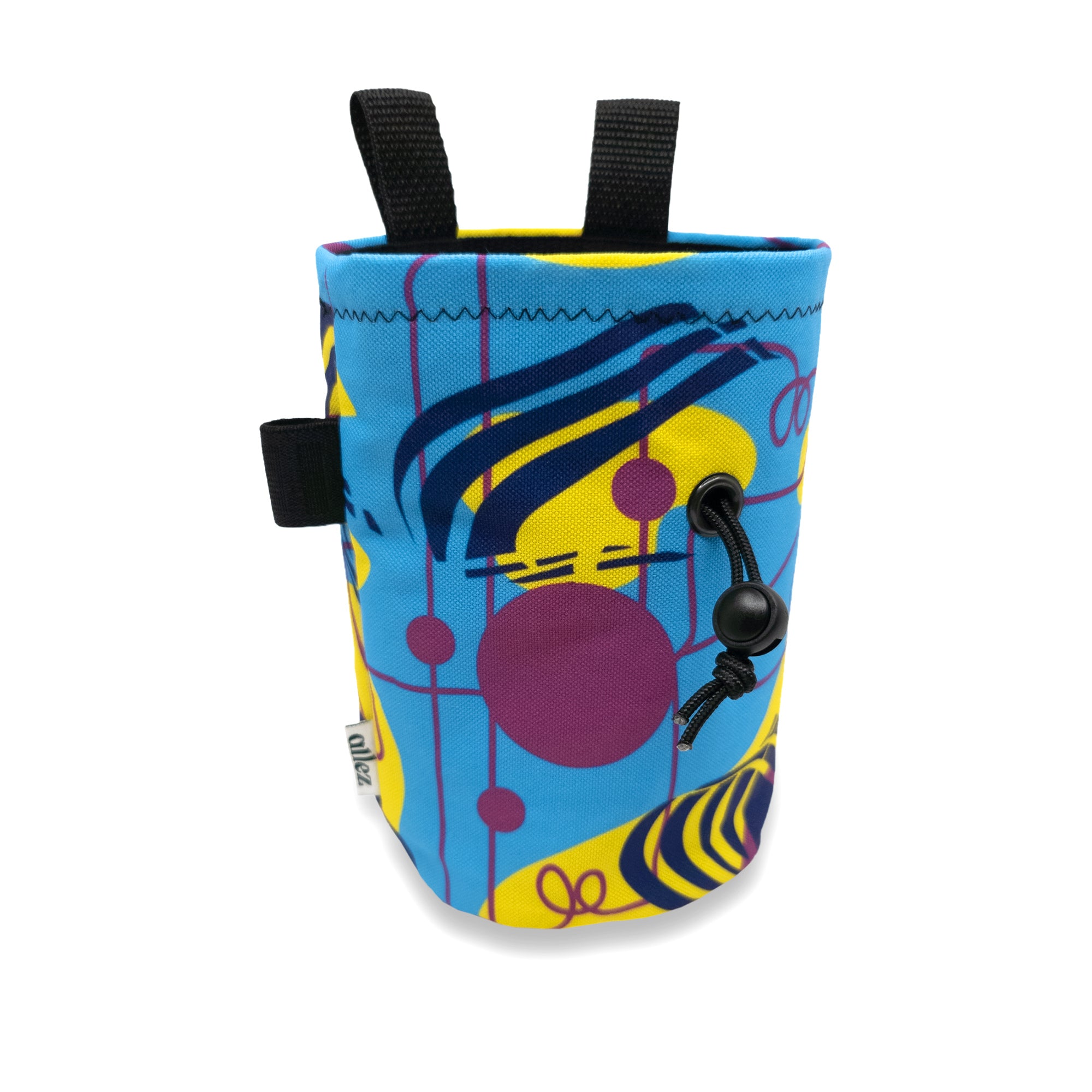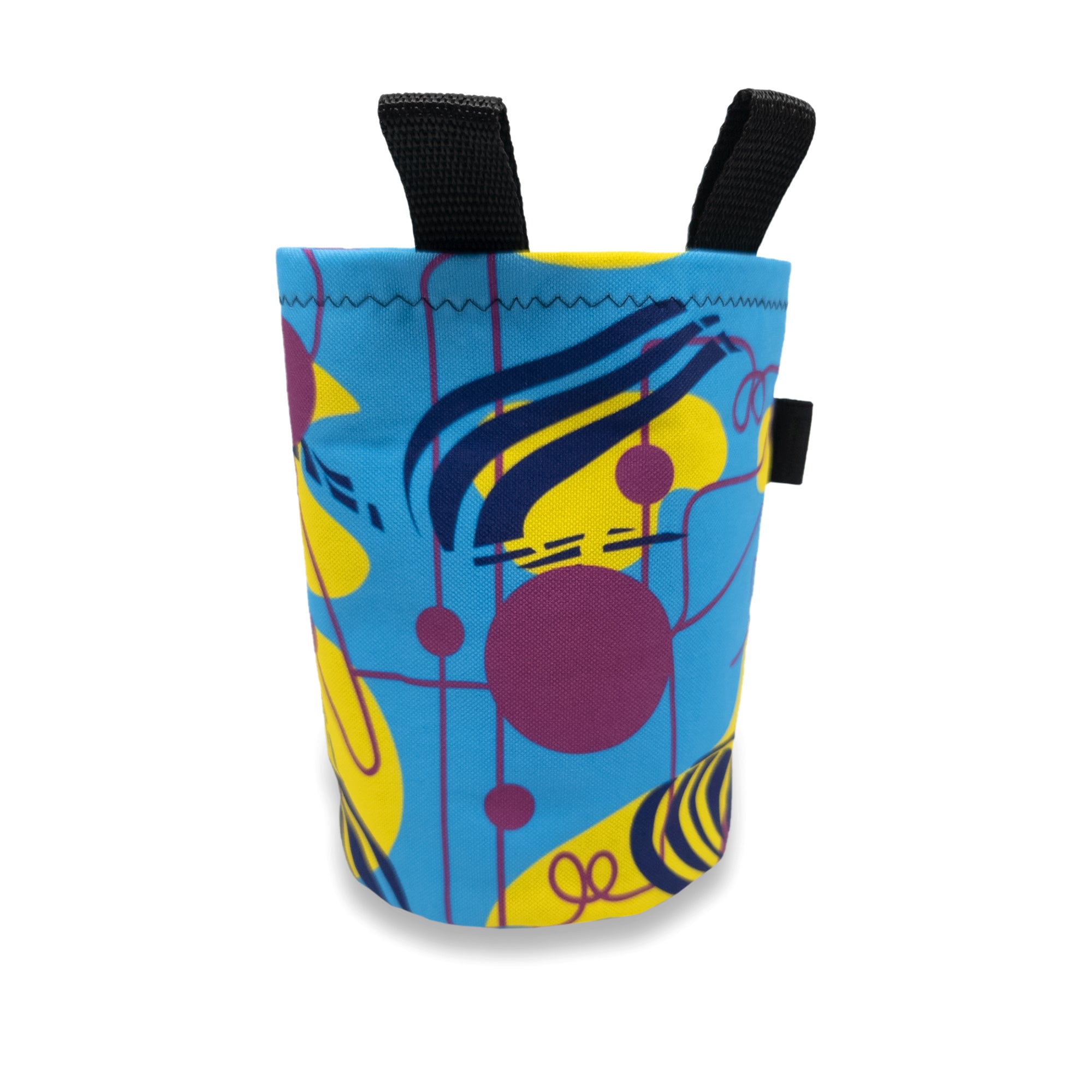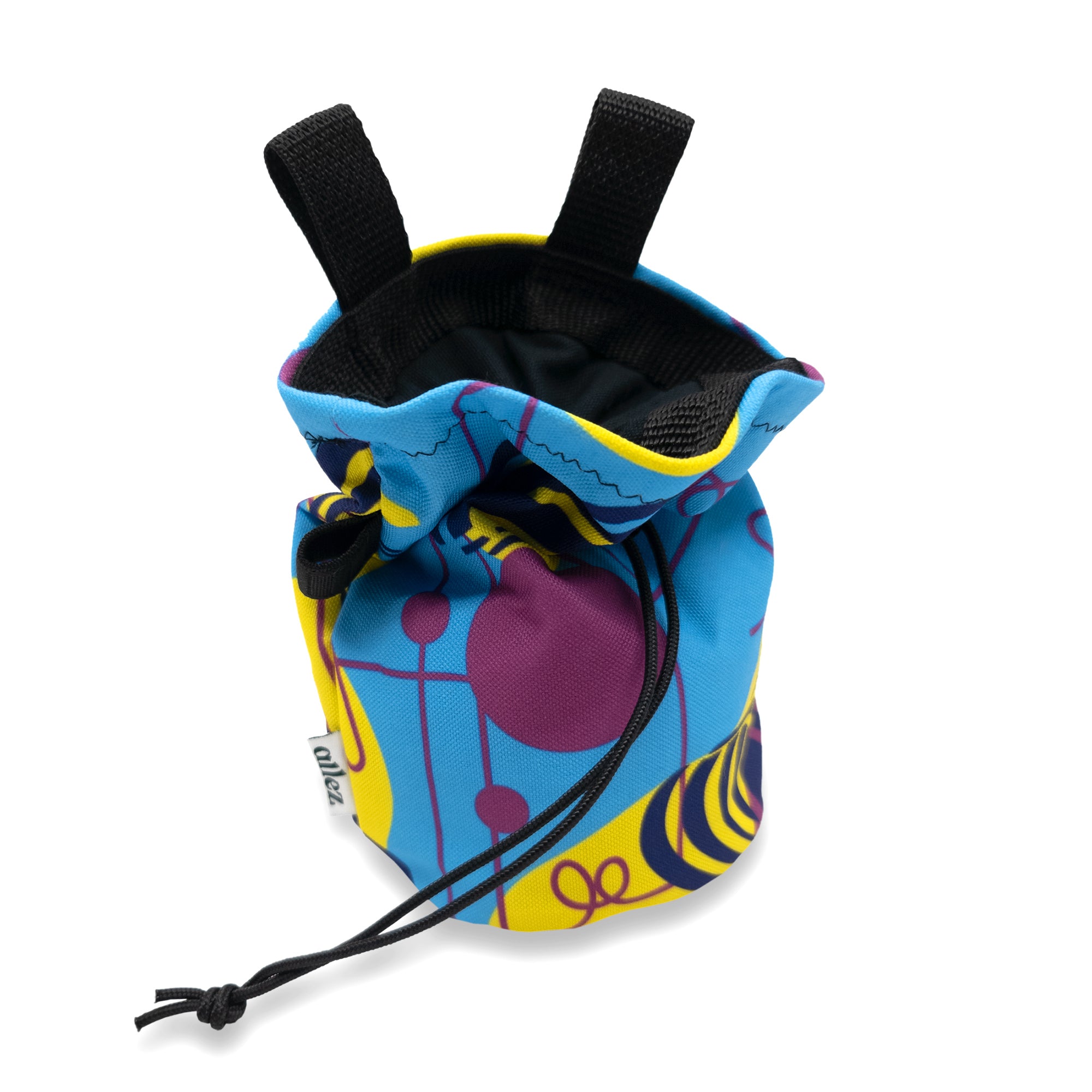 Allez Limited Edition Artist Series Recycled Chalk Bag
Handmade in California, this one-of-a-kind chalk bag is made from 50%REPREVE® recycled polyester and 50%polyester. The Recycled Canvas is a 100% polyester fabric offering a smooth drape, soft hand and radiant color saturation with a subtle luster. The 50%REPREVE® is a high-quality recycled fiber that helps conserve energy and natural resources.
Each yard or meter of this performance fabric is made from 10 recycled bottles.
About the Artist: Lynn Mandziuk is a fine artist, illustrator and professor. She specializes in works that reference movement and expansion. In our chalk bag series for Allez, her work represents geometric abstractions of mountain landscapes. 
The Nuts & Bolts:
Limited Edition; when they are gone, they are gone
Made for climbing, obviously
Made from 50% REPREVE® recycled polyester and 50%polyester
Large opening for chalking up mid crux
Elastic loop for your climbing brush.
Comes in 3 colors
Waist band not included